Directed By:
Don Dohler

Not Rated
Genre: Horror
Format Used: Netflix DVD
Contains: Mild Language, Graphic Violence
Also Known As:
Deadly Neighbor (USA) (video title)
THE PLOT:
A Fiend is a supernatural creature that inhabits the dead in order to blend in with humans and continue it's unGodly existence by draining the life force of others.

One such Fiend has moved into a nice quiet community and one of the naighbors suspect foul play when Friends start turning up dead.
ZEDD'S OPINION:
Why isn't Don Dohler blacklisted for being the hack director he is. "Black"listed would piss the hell out of a racist slob like Dohler. Once again the entire human cast is white, no Hispanics, no Asains and no African Americans. He'd rather hire the same people time and time again despite the fact they have no business in front of a camera, just because they're white. I've seen better acting from a preschool play. The FIEND effects are so-so. The whole plot seemed rather pointless, I mean since the Fiend was killing using a dead body, wouldn't the dead body's fingerprints be on file, even in 1980? Where was the cops during all this? Let's just face facts, Don Dohler couldn't direct if his life depended on it. He should stop directing and go back to the Clan meeting he came from. I give this movie the TURKEY as the turkey it is!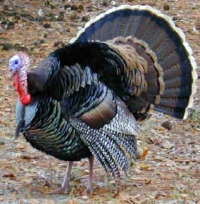 VOLTRON'S OPINION:
I agree with Zedd Don Dohler has got to be one of the worst Directors in modern history, which includes Jeff Lelory in that list, he's a racist and just a piss poor director. The man who be horsewhipped. By a mean horse! Anyway, to me there is no redeeming qualities to this massive mess of a movie and Don Dohler should be shot at dawn. I too give it the THANKSGIVING TURKEY!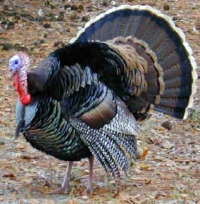 ON THE POSITIVE SIDE (+ HITS):
+ EFFECTS (Zedd thought the FIEND effects we're okay. Only Zedd, not Voltron.)
ON THE NEGATIVE SIDE (- MISSES):
- ACTING (Rather then hiring quaified actors, Dohler hires friends and family to avoid minority actors.)
- STORY (There are major holes in the story, like why didn't the police track the fingerprints down to a dead man. It wouldn't have stopped the Fiend, because the cops would be dumbfounded.)
- MAKE UP EFFECTS (Dried Pankcake batter is not make up effects)
...AND FINALLY...
- EVERYTHING ELSE (Anything Voltron or myself might have missed.)