Directed By:
David R. Ellis

Starring:
Tony Todd

Rated R
Genre: Horror
Format Used: Netflix DVD
Contains: Graphic Language, Graphic Violence, Brief Nudity
THE PLOT:
On a lone dusty highway, a group of people who never met before will stare death in the face as they have a horrific vision of a multi-car pile with lethal results. They avoid the lethal collision and once again death is pissed and is after them.

Once again they "messed in Death's plan" and Death is after them and anyone they might have saved. It's connected to the first movie, every survivor was saved by someone in the first movie before death got them. The last survivor is out who was hiding out in a asylum from death (like death doesn't happen in asylums.) to figure out the clue William Bludworth left. Only new life can stop death.
ZEDD'S OPINION:
What the hell man? If one of these crap shacks isn't enough there's three! This one makes even less sense then the first movie. Again, what was the point of having the vision in the first place? Some kind of cruel joke on death's part. He's the angel of death not some twisted serial killer who gets off by tormenting his victims first. SPOILER WARNING: New life stops deaths, then they say, didn't you help so and so who was by the barbecue, then the barbecue explodes killing that person. That makes no sense. If new life stopped death, then he should be stopped. THE TURKEY!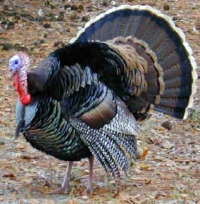 VOLTRON'S OPINION:
I couldn't agree more, but I believe if the first movie gets a bad grade, they all do. Because the first sets the motion of any sequels and since the first one sucked the big one, why am I surprised that the second blows chunks? I'm not, I tell you what and here's a sneak peek of part three, IT SUCKS! THE TURKEY as well.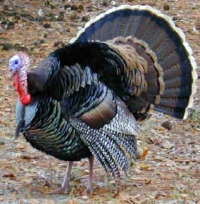 ON THE POSITIVE SIDE (+ HITS):
+ NOTHING (Other then the fact I never have to sit through this cinematic garbage pile again.)
ON THE NEGATIVE SIDE (- MISSES):
- STORY (Just like the first movie, it makes no sense.)
- DEATH (Death don't torture people who die, he just shows up at the moment you die and takes you to the after life.)
- DEATH'S PLAN (Here's a clue, if there's an Angel of Death, there's a God and it would be his plan, and his plan is pretty flexible.)
- VISION (What's the point of having a vision if you can't do anything about it.)
...AND FINALLY...
- ENDING (It's not really a bad ending, it just doesn't make any sense.)