Directed By:
Joe Castro

Rated R
Genre: Horror
Format Used: Netflix DVD
Contains: Graphic Language, Graphic Violence, Brief Nudity, Sexual Content

THE PLOT:
Terror is funny as two siblings receive a free DVD in the mail of a brand new cartoon. But Cindy forgot to look at the return address, if she did, she would have noticed that it was postmarked from hell and the unfunny characters have come to life out of the video to cause real harm in the real world.

Now it's a battle of the humans from the toons to see which will live and which will be destroyed.
ZEDD'S OPINION:
What a surprise that this stinks more then a pile of fresh crap on a hot summer day. It's yet another Brain Damage cinematic abortions. I guess if you spend a mere $ 2,300.00 dollars on a movie it's pretty hard to lose money in the deal. Let's see, just like all Brain Damage, plenty of gore to go around but what a surprise that there was no real story and the "toon" effects were just god awful. Somebody needs to put their foot down and stop Brain Damage, how many more of these crappers must we have to see before the American people will unite and tell these brain damaged jackasses where to go and what to do when they get there. THE TURKEY!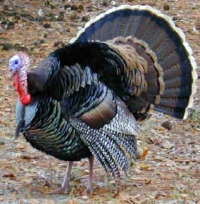 VOLTRON'S OPINION:
I couldn't agree more. Twenty three hundred dollars, you know what I could do if I had that movie that paid for this crap festival. Not make a bad movie that's for sure. As we always said if you can't get the budget you need to do the movie right, either keep trying until you do have the right budget or just forget the whole damn thing. Here's another shocker from brain damage, A BAD ENDING! The girl kills all the monsters and Satan shows up and kills her and another DVD is delivered next door to start this painful game all over again. This is the ending we like to call THE OTHER SHOE ENDING. Which means just when you think all is well and perhaps Brain Damage was going to give you a happy ending, opps! There goes the other shoe and it all goes down the bloody drain. THE TURKEY as well.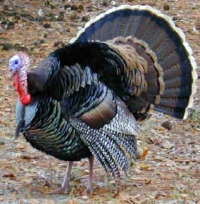 ON THE POSITIVE SIDE (+ HITS):
+ GORE (There's always good gore effects.)
ON THE NEGATIVE SIDE (- MISSES):
- BUDGET (If you can't get a decent budget then don't do it at all.)
- BRAIN DAMAGE (Guess it wouldn't be Thanksgiving if we didn't have at least 1 Brain Damage cinematic abortion.)
- SLAVE LABOR (Which such a minor budget what did they pay the actors? Must have been less then an Asian sweat shop worker.)
- TOONS (They were horrible monsters that were never funny and anyone who found disemboweling funny needs help._
- CHARACTERS (Were poorly written.)
- TOON UNIVERSE (Was god awful.)
- OTHER SHOE ENDING (What a surprise that a Brain Damage movie would have a bad ending.)
...AND FINALLY...
- AND THE REST (Anything that I might have forgotten, there's so much wrong with this crapper the list would be too big.)