Directed By:
Rand Ravich

Starring:
Johnny Depp, Charlize Theron, Joe Morton, Clea DuVall, Donna Murphy and Nick Cassavetes

Rated R
Genre: Sci-Fi/Horror
Format Used: Netflix DVD
Contains: Graphic Language, Graphic Violence, Sexual Contnet
THE PLOT:
Spencer's latest trip into orbit has become his last as an alien entity has attacked him, killed him and has taken over his body. But no one seems aware of what transpired on that day. Apparently they don't film space walks anymore or ask questions when communications is lost for a good minute.

The only one that seems to noticed anything wrong with Spence is his loving wife Jill, his friends either didn't notice or didn't care that he made an emotion 160 from fun loving guy to living zombie. Meanwhile everyone else is treating Jill like she's crazy while the alien puts whatever plan he has in mind into operation.
ZEDD'S OPINION:
As I always said just because a movie has a low budget doesn't make it automatically bad just like having a huge budget doesn't make it automatically good. Take this pile of cinematic garbage, it has a huge budget and a great cast. But it's a complete load, I've picked up better things my dog leaves the lawn then this movie was. First, what happened to the physic screens astronauts take after space launches. I mean Major Nelson in "I Dream Of Jennie" could be left alone by Doctor Bellos. The complete mental change should have said something was a miss and didn't Spenser have friends? Loners don't get married. Lastly what a shock, a bad ending, just to leave it open for a sequel. Jill sets a trap, electrocutes the alien because it's some kind of liquid. But instead of dying it leaps into her body, big twist ending. BIG deal. THE TURKEY!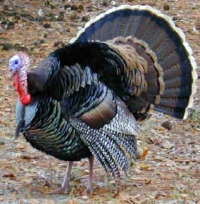 VOLTRON'S OPINION:
I once again agree with Zedd, once again every alien life form in the galaxy is out to get us. Why? They're alien, apparently that's enough for Hollywood. The bad ending to leave it open, the fact we don't really see what the alien looks like until near the end. Hello people, it's near the 21st century. We can see the monster before the climax. It does have good effects, but again that can't save it from a story that doesn't make sense, characters that are poorly written and a bad ending. THE TURKEY as well.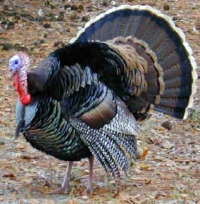 ON THE POSITIVE SIDE (+ HITS):
+ CAST (Great cast doing the best they could with what they had, but makes you wonder why they picked this crapper?)
+ EFFECTS (The effects are impressive.)
ON THE NEGATIVE SIDE (- MISSES):
- STORY (The story fails to entertain frighten or anything for that matter.)
- CHARACTERS (The characters were poorly written.)
- NO PHYSIC TEST (My understanding is they all take a physic test before and after space missions, yet no one noticed a change in his behavior?)
- FRIENDS (Why was his wife the only one to pick up on the change? Where was his best friend?)
- EVIL ALIENS (What a surprise, apparently aliens have nothing to do except plot against Earth.)
- WE DON'T BELONG IN SPACE (Once again saying we should just stay here and die from overpopulation because we apparently don't belong in space.)
...AND FINALLY...
- BAD ENDING (Surprise, surprise! The alien jumps from his body in her body and the secret invasion continues to a sequel that I pray never comes.)