Directed By:
Stuart Gordon

Rated R
Genre: Horror
Format Used: Netflix DVD
Contains: Graphic Language, Graphic Violence, Nudity, Sexual Content
Also Known As:
Dagon - La secta del mar (Spain)
Dagon: Sect of the Sea
H.P. Lovecraft's Dagon (USA) (complete title)
The Lost Island (Philippines: English title)

THE PLOT:
Paul Marsh and his girlfriend Barbara wash ashore to a decrepit fishing village after a terrible storm sank their boat. A vacation of fun and surprises turns into a living nightmare when Paul and Barbara discover it would have been safer to stayed lost at sea. For the village sold their souls to an evil sea god in order to replenish the fished out area.

The storm wasn't by chance and neither was ending up at the village, for they are planned to be the yearly sacrifice to Dagon.
ZEDD'S OPINION:
First of all there wasn't a likable character in the whole thing, secondly I like to have spent some time with Paul and Barbara before the storm sinks the ship. Two strikes already. The fish was scarce and they turn their back against god to embrace this Dagon thing, yet not one member of the town was opposed to it? Not one said "this is crazy"? "That there has to be another way." I'm sorry but that's unrealistic, I don't know anything about the short story but it's hard to make a feature length movie from a short story and this fails. Fails big time and the bad ending only confirms that it fails. THE TURKEY!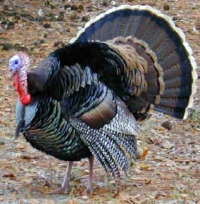 VOLTRON'S OPINION:
I met Stuart Gordon shortly after this was release and I got to tell you I wasn't impressed, he doesn't seem to grasps the concept of silent letters in words. I wouldn't be surprised if he says "hand me a k-nife." Certain letters in English as well as Aztec and Sumerian aren't pronounced and even though he's not a complete idiot, he's really up there. This is no prized pig either, everything Zedd wrote is right on the money and I wouldn't waste my money on this crap shack if I were you.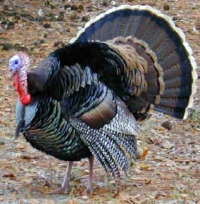 ON THE POSITIVE SIDE (+ HITS):
+ CREATURE EFFECTS (I got to admit the creature effects were impressive.)
ON THE NEGATIVE SIDE (- MISSES):
- WEAK CHARACTERS (Weak characters undermine this effort.)
- DIRECTOR (The director is not firing with all thrusters. Wonder how he pronounces Knife and know.)
- STORY (There are holes in the story. No matter how desperate a situation is selling you soul should be the last thing you do.)
- NOT WORTH IT (The price of turning into fish monsters wasn't worth catching a bunch of fish.)
...AND FINALLY...
- BAD ENDING (Barbara gets sacrificed and Paul ends up dead in the bottom of the ocean. That was worth watching, NOT!)