Directed By:
Brett Sullivan

Rated R
Genre: Horror
Format Used: Netflix DVD
Contains: Graphic Language, Graphic Violence, Drug Use
Country: Canada
Also Known As:
Entre soeurs II: Déchainées (Canada: French title) (DVD box title)
Ginger Snaps 2 (Canada: English title) (working title)
Ginger Snaps 2: Unleashed (USA) (DVD box title)
Ginger Snaps: The Sequel (Canada: English title) (working title)
Werewolf: Gingersnaps (Philippines: English title)

THE PLOT:
Brigitte who is fighting the plague of the werewolf is hiding out in a rehab clinic. But no twelve step programs will cure what's wrong with her and she has less then 28 days to find a cure before she ends up like her late friend Ginger.
ZEDD'S OPINION:
Some movies are in your hearts and memories for the rest of your life. While some movies you forget as soon as the credits start to roll, Ginger Snaps 2 is the latter. It's long, it's dry, it's has all the bad elements as the first movie and it's not watchable. How they made enough money to greenlight a third is beyond me. THE TURKEY!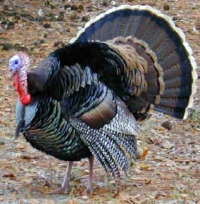 VOLTRON'S OPINION:
Okay, there was only one improvement from the last movie which had naked werewolves. The transformation which we all saw coming was good and she had more hair in werewolf form. We all knew she was going to chance and nothing she did would work, but the movie dragged on and on until surprised it happened. The story didn't make sense, it's just as bad as the first. THE TURKEY as well.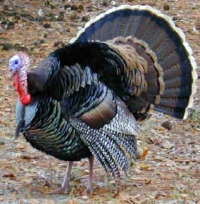 ON THE POSITIVE SIDE (+ HITS):
+ CREATURE EFFECTS (Far better then the first movie.)
ON THE NEGATIVE SIDE (- MISSES):
- DRAGGED ON (Nothing happened, the first movie was slow, but this one was in a coma through most of it.)
- CHARACTERS (Again not a likable character in the bunch.)
- DIDN'T CONTINUE (I don't recall B being bitten in the first movie.)
...AND FINALLY...
- FAN BASED (If you didn't like the first movie and why would you? You won't like this one.)