Directed By:
Carl Lindbergh

Rated R
Genre: Horror
Format Used: Blockbuster DVD
Contains: Graphic Language, Graphic Violence
THE PLOT:
John and Jennifer are heading for a cabin in the woods to spend some time together. But what starts out as a fun trip turns into a nightmare when they meet a zombie lying on the side of the road who attacks and bites them both.

They get away but something starts to happen to them, they start decaying and they don't know why and the urge for human flesh starts to grow and grow.
ZEDD'S OPINION:
What a load of crap, there are so many plot holes. Like they get a flat tire apparently don't have the foresight to carry a spare. So they decide to just wait on abandoned road in the middle for no where and when that brilliant plan fails they start wondering the woods. The story crawls along like a zombie who had his legs chopped off at the hips, the witty banter between John and Jennifer isn't witty, it's insulting. Also, where did that zombie come from? It's not like the dead walk all time for absolutely no reason. The whole feeling of the movie was just dull, it was a "No one cares" production which implies that they didn't care to make a good movie. If they didn't care then they shouldn't care that they get their license to make movies yanked. THE TURKEY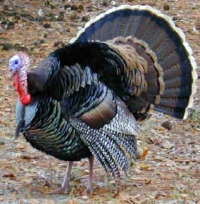 VOLTRON'S OPINION:
Again I agree, when I stated watching Mystery Science Theater 3000 I never understood what they mean a movie so bad it hurts. I do now, this movie is like have surgery done without anesthetic. It's god awful on so many levels that there isn't enough levels of bad. It's dry, it's boring, watching this movie must be the closet to being in a coma without actually being in a coma. THE TURKEY as well.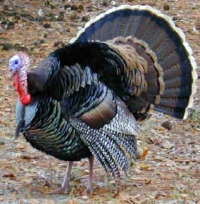 ON THE POSITIVE SIDE (+ HITS):
+ BEEN THERE, DONE THAT, MOVED ON (Now that I've seen this coma I never have to see it again. YEAH!)
ON THE NEGATIVE SIDE (- MISSES):
- STORY (The story goes no place slowly.)
- CHARACTERS (The characters are crap.)
- WRITING (The writing is mind numbing bad.)
- HOW (How did that zombie came to be and where did it come from?)
- BACK STORY (Some back story on the zombie might have been nice in order to keep us in the freakin' loop of the story!)
- ENDING (You don't have to have me spoil the ending, they're bit by a zombie, you do the math.)
...AND FINALLY...
- PLOT HOLES (There's so many plot holes, you can drive a convoy of Mach trucks through and a space shuttle.)