Directed By:
John Fawcett

Starring:
Emily Perkins, Katharine Isabelle, Kris Lemche, Mimi Rogers and Lucy Lawless

Rated R
Genre: Horror
Format Used: Netflix DVD
Contains: Graphic Language, Graphic Violence, Brief Nudity
THE PLOT:
This is the story of two girls Ginger and B. Two girls obsesed with death ever since they were really little. One night while out during the full moon, Ginger was attacked and nearly killed by a huge wolf.

Since then Ginger's whole personia has changed and not for the better. Slowly she begins to change into a monstreous werewolf and it seems B will be losing her friend forever.
ZEDD'S OPINION:
Where to begin, how about characters. B and Ginger are deranged little lunatics and should have locked up years ago because of their sick obsession with death. Also, Ginger's mother wasn't very supportive. The whole film has an unlikable Gothic feeling and I don't like it. Here's a fact of life about Werewolves, they are normal until the night of the full moon. Werewolves don't change over the course of the days leading to the full moon, I mean if that was true then there would be hard evidence proving the existence of werewolves by now. Now let's see what the movie did right, which wasn't much. The cast does a great job with the badly written material they were given and the creature effects are okay for nearly naked werewolves. But I will have to give it the THANKSGIVING TURKEY.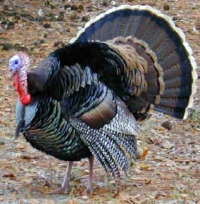 VOLTRON'S OPINION:
I couldn't agree more, this movie is aravating and annoying. The whole thing of slowling transforming is ludicrus. Let's face it, the whole movie is a major disaster and should be avoided at all cost. I too give it THE THANKSGIVING TURKEY.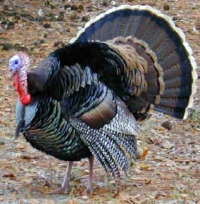 ON THE POSITIVE SIDE (+ HITS):
+ CAST (A good cast doing their best with a lame script.)
+ ACTING (The acting is good.)
+ CREATURE EFFECTS (The creature effects is cool for naked werewolves.)
ON THE NEGATIVE SIDE (- MISSES):
- CHARACTERS (As far as I know not many Goth girls are into death like B and Ginger.)
- NAKED WEREWOLVES (Hello, where was the Werewolves' fur?)
- SLOW TRANSFORMATION (Doesn't work like that.)
...AND FINALLY...
- FAN BASED (If you aren't a fan of the werewolf movie, this isn't for you.)