Directed By:
Bert I. Gordon

Starring:
Joan Collins, Robert Lansing, John David Carson, Albert Salmi, Jacqueline Scott, Pamela Susan Shoop and Robert Pine

Rated PG
Genre: Science Fiction
Format Used: Netflix DVD
Contains: Graphic Language, Graphic Violence

Also Known As:
H.G. Wells' Empire of the Ants (USA) (complete title)
THE PLOT:
The newest island resort to open to the tousist trade has a slight bug problem. The island is infested with ants, and thanks to ilegeal toxic waste dumping from unknown dumpers. Causing the ants to grow to monstreous size.

Now the opening party is getting big ant problem that no exterminator can handle.
ZEDD'S OPINION:
I can't say for certain but I suspect that mister Burt I. Gordon is a bigot. That's right, even in this movie released in 1977 there was no characters or actors of any kind of minority. All pure white Americans. Joan Collins even speaks with an American accent or at least she tries. Plus the kind of effects used in this movie didn't work in the 1950s', so what made Burt think it would work in the 1970s'. When I was a kid there was a whole week of giant monster movies and my Grandmother said I could watch only one and unlucky me I picked EMPIRE OF THE ANTS. Burt I. Gordon will be forever in the list of history's worst directors, along with Ed Wood Jr., Jeff Leroy, Don Dohler and Nick Zedd You can tell the ants were in a glass case, the way they walked straight up. Plus, in one scene, the ant was walking on the sky. Card board post cards are not a special effect. This movie would offend ants if they could understand what they were watching and I give it the THANKSGIVING TURKEY.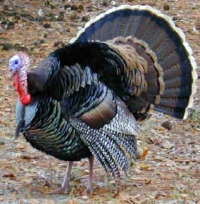 VOLTRON'S OPINION:
I couldn't agree more on this, EMPIRE OF THE ANTS has got to be Burt's worst effort ever. The man is getting old, now all Burt's movies was total waste of time. THE AMAZING COLASSAL MAN has some good points. The concept for ants is basic but works. Even though I know H.G. Wells wrote a book called EMPIRE OF THE ANTS, I doubt it had anything to do with toxic waste dumping, considering when Wells was alive and writing book the concept of Toxic Waste wouldn't have even existed. How dark Gordon re-write wells in such a piss poor manor. I give EMPIRE OF THE ANTS...THE THANKSGIVING TURKEY. This is one ant movie that can ruin any picnic.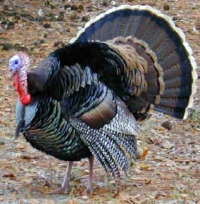 ON THE POSITIVE SIDE (+ HITS):
+ CONCEPT (The concept works.)
ON THE NEGATIVE SIDE (- MISSES):
- RACIST (I think it's racist to make Joan Collins speak with an American accent.)
- EFFECTS (Lame effects that Gordon's been doing since the fifties.)
- CHARACTERS (Poorly written.)
- CARD BOARD CUT OUTS (Post cards from the edge of sanity.)
...AND FINALLY...
- FAN BASED (If you are not a big fan of Burt I. Gordon movies, besides having good taste, this isn't the movie for you.)