Directed By:
Tom Graeff

Not Rated
Genre: Science Fiction
Format Used: Netflix DVD
Contains: Graphic Violence
Also Known As:
The Gargon Terror

THE PLOT:
A scotting mission to Earth by aliens find a Toto style dog which Thor kills for fun. The goal is find a place where the Gargon can be raised. Derek objects to the placing the monsters seafood platters on Earth knowing full well the mosnters will wipe out human kind. But the leader does not care, for they come from a cruel and heartless planet. Derek rebells and escapes. With the insane Thor on his tail Derek must find a way to kill the massive crustasian and save the Earth.
ZEDD'S OPINION:
If I had to sum up TEENAGERS FROM OUTER SPACE in one word, that word would be lame. That's right lame, the lame outfits, the fact these aliens look human, the lame lobster. Everything says lame, the story is lame. If a horse was this lame, someone would have to shoot it. The ray gun turning people into skeletons is kind of cool. But that doesn't save the so-called acting, the huge lobster they call the Gargon. The name Gargon is kind of cool too, at least the lobster wasn't just the Monster. I've give them credit for clever writing, but that was the only thing clever about this movie. The rest is just lame. I can't imagine anything else more lame and I give it THE THANKSGIVING TURKEY.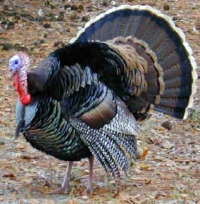 VOLTRON'S OPINION:
This has got to be one of the lamest movies of the nineteen fifties and that is saying something. The acting was terrible, the effects were sub-high school and the whole thing fails on so many levels I can't even count. I too give it THE THANKSGIVING TURKEY.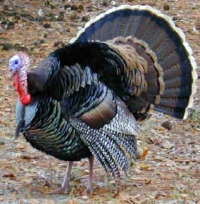 ON THE POSITIVE SIDE (+ HITS):
+ COOL RAYGUN (The raygun effects are kind of cool.)
+ MONSTER NAME (Gargon, which is a variation of Gorgon.)
ON THE NEGATIVE SIDE (- MISSES):
- LAME ACTING (Rotten acting all way around.)
- LAME MONSTER (Got to be the worst monster of the 1950's)
- LAME DIALOG (Worst dialog ever.)
- LAME FEELING (Whole thing is pretty lame.)
...AND FINALLY...
- NOT FOR ANYONE (Who has brains and likes well put together science fiction.)