Directed By:
Joe Ripple

Written By:
Don Dohler

Rated R
Genre: Horror
Format Used: My Own DVD (A gift)
Contains: Graphic Lanuage, Graphic Violence, Nudity, Graphic Sexual Content, Brain Damage Production Values
THE PLOT:
Creatures of the night live in Los Angeles and feed on the perverted. That's right, three vampire call girls go after the perverted natures of horny men and women.

Two Cops or Private Investigators go after the lusty busty vampire sisters and they other sibling.
ZEDD'S OPINION:
What a shock that the only place Don Dohler can get work these days is from Brain Damage Productions, the world's worst director joins up with the world's worst movie company. What a surprise that all the characters are white Americans. But as much as I would love to put the blunt of the blame on Dohler the one thing he's not known for is bad endings, Brain Damage Production has nothing but bad endings. The losing streak goes on. The movie is boring and repetitive and the characters are not well written, the cops or who ever they are mainly sit in front of the computer for the bulk of the movie. They finally show up to stop the Vampire Call Girls, one by one they are taken out, the girl cop is killed and Iggy takes the male cop. All and all another steaming pile of cinematic crap from Brain Damage. Here's a hint, no vampires eat people, they drink blood not eat flesh. Where the hell did that come from and why does Iggy have a hole in his head, the cop lost his gun in the fight with the last girl. All the nudity in the world can't save a bad movie. I give it the THANKSGIVING TURKEY.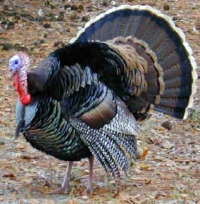 VOLTRON'S OPINION:
My question is why the hell hasn't Brain Damage gone out of business yet? I mean what the hell? Are there that many stupidly deranged people buying utter crap to keep these morons in the black or are they too stupid to fold? I guess when the movie cost pennies they make a profit from rentals alone. Boycott Brain Damage films, the only reason why I own this crapper is a friend picked up at a horror convention for nothing. Just say no to BRAIN DAMAGE, tell the world that only people with brain damage enjoys anything from BRAIN DAMAGE. THANKSGIVING TURKEY.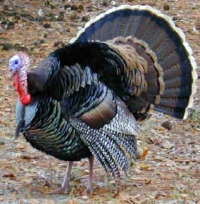 ON THE POSITIVE SIDE (+ HITS):
+ NUDITY (Speaking as a guy, the girls are pretty.)
ON THE NEGATIVE SIDE (- MISSES):
- BRAIN DAMAGE PRODUCTIONS ('Nuff said.)
- PRODUCTION VALUES (Total crap.)
- CHARACTERS (Total crap.)
- ENDING (Brain Damage, 'nuff said.)
...AND FINALLY TWO WORDS...
- DON DOHLER ('Nuff Said.)